Information: SN writer tool allows you to repair your IMEI number. It works only with MTK (MediaTek) chipset devices. On this page, we have shared all versions of this tool.
Note: Changing IMEI number is illegal you may get in trouble if you do so. Use it only to repair your device IMEI number.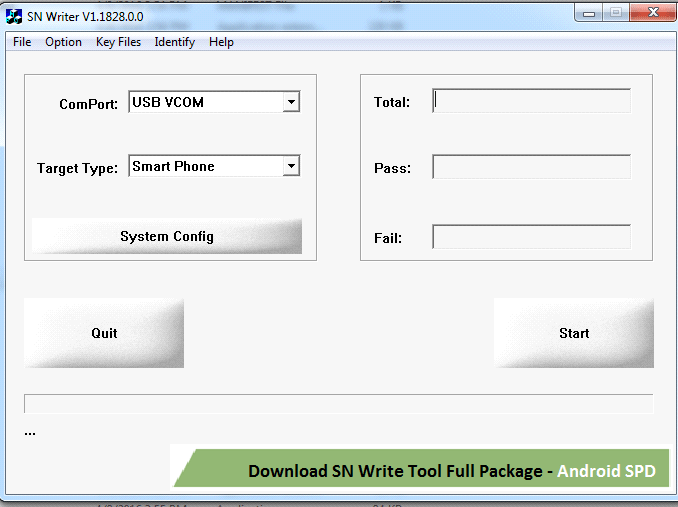 Following Features of SN Write Tool
User Interface: The user interface of this tool is so friendly that you can easily understand every task.
Multiple Operations: SN writer can perform all the task to repair your device modem. It can write multiple IMEI. You can repair up to 4 IMEI number in a device at the same time (obviously Quad sim device).
Write Options: SN write tool can write almost everything which is connected to our MediaTek based phones modem. Like Barcode, BT Adress, Wifi Address, Ethernet MAC Address, DRM Key MCID, MEID.
Support: It supports almost all windows platform 32 bit and 64 bit, Windows XP, Windows 7, Windows 8, Windows 10 etc. It Supports every MediaTek based phones like a feature phone, smartphone, tablet and even dongles etc.
Database files are must if you are going to perform IMEI operations in any MediaTek device. You can get these in your device firmware folder it looks like this: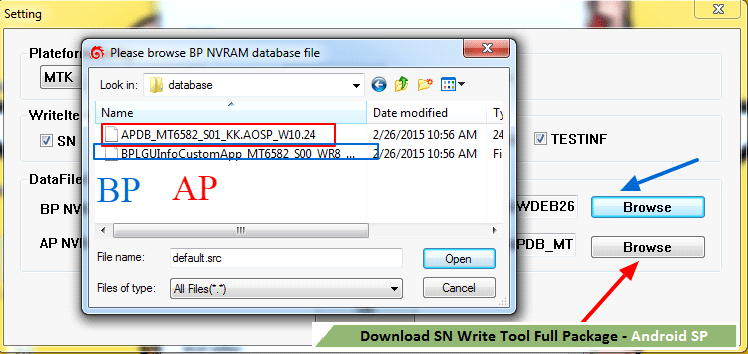 Download SN Write Tool latest version
Additional Information:
You must have to install the Android CDC and MTK USB drivers to connect your device for IMEI process. If you need a guide for that, then head over to This Page.
If you want to learn How to use SN writer tool, then visit our tutorials section where you will find much useful stuff related to android flashing.

Tips: Operations before writing IMEI in your device.
Reset your device to factory settings and check.
Flash your device with the correct firmware.
WriteIMEI with any IMEI writing tools.
Credits: SN Writer tool is created and distributed by MEDIATEK INC. Thanks to him for creating and sharing such a tool with us